How to use video to get 1st appointments - never cold call again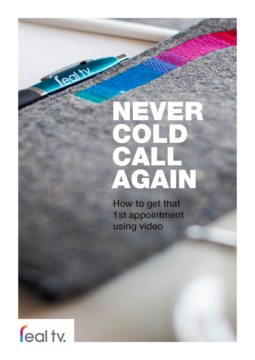 The toughest part of the B2B sales process is getting that first appointment. However, imagine what it would be like to surprise and delight your prospects into wanting to meet you and wanting to work with you?
In this guide, we discuss an inexpensive, highly effective way to WOW your prospects with video, using real life examples and case studies. Getting first appointments isn't hard, and it can be fun too.
Download our Free guide: "Never cold call again: How to get that 1st appointment using video" here.