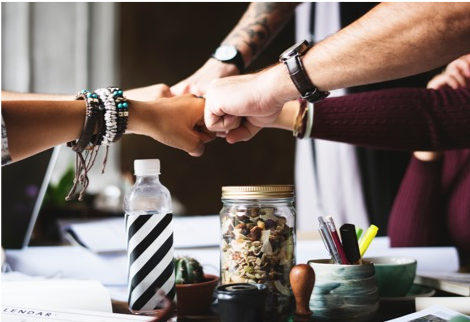 Taking over the helm of an organisation facing accusations of breaching customer privacy and having a workplace environment described as toxic (and rife with sexual harassment claims) – not to mention falling foul of various national transport regulators – could be described as gulping from a poisoned chalice. You would have to be a lunatic to take the job as CEO, wouldn't you?
Iranian-American businessman and former CEO of Expedia, Inc., Dara Khosrowshahi, has sipped from that poisoned chalice and he's still standing – and he's not a lunatic either, just a man who has a vision.
Dara Khosrowshahi took the job as CEO at Uber and, as one media outlet put it, he's been "racing from one disaster to the next as he tries to head off boycotts, lawsuits, criminal probes and an executive-led exodus".
London is trying to outlaw Uber, Brasilia is going the same way, and now we've just had news of a cyber breach that exposed the personal data of more than 57 million customers and Uber drivers globally.
But rather than running for cover, or taking a defiant stand, Khosrowshahi has accepted responsibility, apologised and set about fixing the problems – but not with the iron fist one would expect.
Charged with transforming Uber from a 'growth at all costs' culture to one of 'responsible growth,' Khosrowshahi invited the company's staff to write the organisation's new norms – rather than impressing his interpretation on the team.
1,200 submissions and 22,000 votes later, Khosrowshahi published Uber's new cultural values on LinkedIn. They are:
We build globally; we live locally
We are customer obsessed
We celebrate differences
We do the right thing
We act like owners
We persevere
We value ideas over hierarchy
We make big, bold bets
Some commentators suggest that the inclusive approach of involving the entire organisation in the design and development of cultural values won't always work, and that may be true – but there's no better way to build unity and purpose, provided it's done with sincerity from the top down.
By sincerity, we mean that you cannot achieve change without your team's support and you won't get that support if you're not sincere about the value you place in their opinions, thoughts, feelings and ideas.
Organisational transformation won't work without team buy-in, and you'll only win that buy-in by demonstrating your desire to connect, listen and learn from them.
We recently wrote an eGuide about how "no plan survives first contact" (to say that Uber is in a military contact-like a situation is no understatement).
Military generals will leave it to the troops on the ground to improvise and adjust tactics when the bombs start landing – it's why the army works so hard to build unity, and why it puts so much emphasis into training, teamwork and trust.
To read about how you can do the same for your organisation, we invite you to read the guide – it's free, your details are private, and we won't spam you. Just click the button below.